Mumbai – The mega city of India, also popularly named as Bollywood – the filmy town of India.
Bollywood is the city of dreams, the magical wonder-city that has surprises in store for each and every one, since destiny could catapult one to dizzying heights in just no time!
Every sunrise in the city of Mumbai witnesses scores of talented youth from almost all the different states of India trekking their way in this magical town to try out their luck.
This is why Bollywood too, always has been kind and always has led the talented lucky ones to achieve their dreams.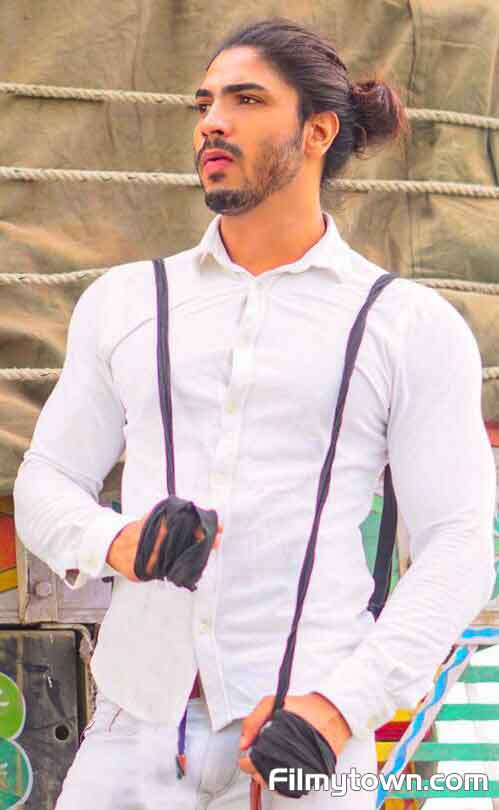 To name a few it is the likes of Shahrukh Khan, Akshay Kumar, Ranveer Singh, Siddharth Malhotra, Vicky Kaushal, Ayushmaan Khurana, Rajkummar Rao, Nawazuddin Siddiqui among the others who could turn their dreams into reality.
To become an actor one has to be trained in that skill, and once having achieved the training it becomes much easier to climb the ladder of success. Here is one such a talented youth from Kushi Nagar Uttar Pradesh who is armed with the training and is awaiting his entry in the tinsel town.
He is Shadab Ahmad.
This young lad from UP's Kushi Nagar always yearned to become a star right from his childhood, while his family members had laid down only one condition – "First finish your graduation and then choose whatever you want to be in life."
While finishing his studies, Shadab Ahmad simultaneously equipped himself with the gym training and acting skills. While he used to visit the gymnasium in the evening toning his physique, now Shadab is raring to hit the screens.
"I understand that it is difficult for me to straight away land up with the role of a hero, hence I would prefer to make a debut with a music album and gain the required exposure. Acting will always be my ultimate goal," says Shadab Ahmad!