Having an experience of two decades in Television, advertising and films, character actor Vipul Bhatt conveys his experience as an actor and exercises his wisdom in counselling thousands of strugglers not only in the Mumbai's filmy town but from remotest corners of India who nurture a dream to make a mark in Bollywood.
Teacher turned actor turned an actor's councilor, Vipul started tutoring in a coaching class at the age of 17 not merely with the monetary inclination, but for the thrill of it.
Here is a classic example of a teacher becoming an actor by default. Vipul continues, "After years of tutoring, when the time came for me to think of a VRS, I had joined Prayag Raj's institute for a script writing course to pursue my hidden passion, Prayagji suggested why not try acting and here I am – an academician turned actor!"
Vipul has acted in several Television serials, episodics and numerous ads like the SEBI advertisement on TV, Voltas, Parachute Hair Oil among several others. As a character actor he was seen in Sapno Ke Bhawar Mein, Sukanya Beti and noteworthy films like Gabbar is Back and Band Bajaa Baraat.
It is generally believed in Bollywood that 'Once an actor, always an actor till the final stages of one's life.' So why does an actor take up some other work?
"During the past several years I have noticed several innocent male and female strugglers coming from out of Mumbai and getting trapped by bogus production houses, bogus co-ordinators and other 'so called influential' middlemen in Bollywood who exploit these freshers. You see, that there are many genuine production companies and professional casting agents but the majority of the strugglers aren't in a position to identify them. Hence I registered a portal – actorsguidevbdau.com that actually guides the beginner how to tread his or her initial steps into the Bollywood and Television industry.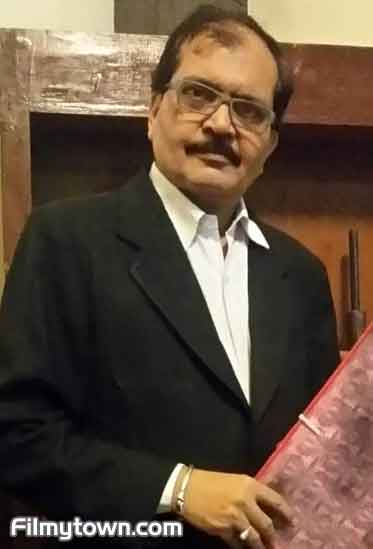 Most of us are aware of the exploitation faced by newcomers in Bollywood. Vipul's website offers a WhatsApp Messaging service where he has divided newcomers in several categories like – Age 0-16, 16-30, 30-60 each of male and female categories. "My team collates the information of all the auditions scheduled for the next day, then we segregate them into different categories as per requirements like male or female actors wanted, age, experience, attire needed and in some cases city wise like in Mumbai, Pune, Delhi, etc. and send it early morning so that the aspirants can plan out their day," explains Bhatt adding, "Most of the studios and casting agents are professional and genuine but it is only the few rotten ones that spoil the industry's image.
"With my acting experience I have seen several aspirants running from one studio to another and by the time they reach the studio for audition, they are exhausted and may not perform to their optimum. I want my members to remain fresh and portray their energy in front of the camera," he says adding, "During the course of the day if any of my member reports any untoward behavior from a particular casting agent or studio, I immediately shoot of a word of caution by my whatsapp broadcast in the list so that others can be cautious about the same and then proceed at their personal discretion. This is what makes me unpopular in the certain sections of the filmy town."
Vipul Bhatt – The Actor's Counselor can be reached through his website: http://www.actorsguidevbdau.com or one can WhatsApp him at:  +91 9820742416