Mumbai, 1st Jun 2019: Brainchild of Vivek Gautam, the 12th edition of Tassel Fashion and Lifestyle Awards took off with a blazing start with endorsing creative & innovative talent in the fashion world. This event had a pleasant surprise with a fashion show and launch of clothing label ORI by designer Himani Thapa. The designs, collection and the clothes were classy yet the usual wearable types by the masses. It was a breathtaking collection of garments using sustainable fabrics.
Malaika Arora, Madhur Bhandarkar, Sayaani Gupta, Parul Gulati, Kunal Rawal along with Amruta Khanvilkar, Zaheer Iqbal, Pranutan and many more celebrities of the Filmy Town raised the bar of glitz and glamour. Tassel Fashion and Lifestyle Awards (TFLA) is the pioneer award ceremony that is dedicated to felicitating the industry stalwarts for their achievements and contributions while showcasing creative talent through fashion walks, which takes place in the midst of the award ceremony.
The event is known to set a benchmark for creative brilliance, and embarks the designers on a successful journey towards the competitive fashion industry. Through Designer & Model Hunt TFLA provides a free platform for designers & models to compete in this most glamorous & competitive field.
This year Tassel Designer Hunt received tremendous response with 300+ designers competing across India. After going through various rounds of selection process , top 5 designers, had been shortlisted who underwent a jury round of designer Sougat Paul, Influencer Sonam Babani, Priti Buxani and Shirin Salvan of Pernia pop up shop on 30th May.
These designers got an opportunity to showcase their collection at the prestigious Tassel Awards.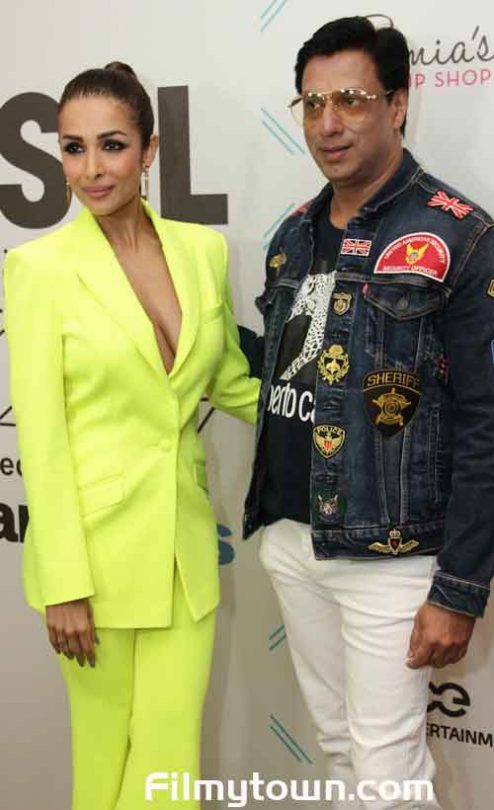 The awardees Tassel Fashion and Lifestyle Awards 2019 were:
Fashion Designer of the year – Kunal Rawal
Fashion Designer of the year – Milliner – Shilpa Chavan
Fashionista of the Year – Gabriella Demetriades
Innovation in Fashion Styling – Esha Amin
Fitness Coach of the year – Yasmin Karachwala
Fashion Designer of the year – Sheila Khan
Contribution in Indian Cinema (Social) – Madhur Bhandarkar
Fittest woman of the year – Malika Arora
Breakthrough performance of the year – Sayani Gupta
Cultural Ambasador of Maharashtra – Amruta Khanvilkar
Style Icon of the year (female) – Sobhita Dhulipala
Style icon of the year (male) – Arjun Mathur
Fresh face male – Zaheer Iqbal
Fresh face (female) – Pranutan Behl
Photographer of the year – Avinash Gowarikar
Influencer of year (IOY) in beauty, styling Fashion – Juhi Godambe
Influencer of the year in Lifesyle – Riya Jain
Influencer of the year in Beauty – Debasree Banerjee
Media Influencer of the year – Viral Bhayani
Hair and make up – Vipul Bhagat
Life Style Living (Residential Developer) – Hari Nair
Celebrity Management – Yash Mistry
Celebrity Host – Sachin Kumbhar
Fashion Choreographer – Shie Lobo
Speaking to Filmy Town, Vivek Gautam, director of TASSEL mentioned, "With every passing year the Tassel awards is reaching new heights with Tassel becoming synonmous with the launching of new talent in the world of fashion and entertainment. It's our honour to celebrate achievements of those in the fashion, lifestyle and entertainment industry."
While thanking the newspaper and television media, Vivek observed that year on year TFLA has witnessed the who's who of the industry as attendees. He pointed out that the future belonged to influencers and social media promoters. The event was supported by Khadi India and Pernia PopUp shop.