Chhodon Naa Yaar is the story is about a bhatakti aatma and how she continues to haunt a temple and the surrounding jungles.
Three final year students from a Delhi Mass Com College – Ravi (Jimmy Shergill), Shiv (Kabir Sadanand) and Sunny (Farid Amiri).
These guys go through all the spheres of film making, posing as actors, participating in an item song for a film and their aspiration is to become film-makers. They now decide to make their diploma film about a myth prevalent in the northern hills of India.
Ravi's girlfriend Rashmi (Kim Sharma) and the college professor think that the subject is too dangerous for a college project. Despite their advice, Ravi and his friends plan the trip. But as they go deeper into the jungles, a startling incident changes their lives…
Dilip Sood, the director does convincingly scares the daylights out of you in a couple of scenes, especially at the intermission point (when the spirit appears in front of the three friends). There are also a few sequences in the second hour do send a shiver down your spine.
This serious film also does have romantic songs by Anand Raaj Anand, maybe included in to balance the otherwise crisp and slick horror film.
The background score is interesting as well. Camerawork by Pushan Kripalani is is eye-pleasing. The dense forests are well captured on celluloid.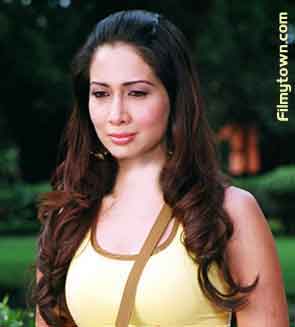 At one time in the movie, one feels that Jimmy, Kim and the pujari of the temple will solve the mystery, but the end credits begin to roll abruptly. Presumable the director sends the message that some mysterious things in life are better left aside?
Jimmy Shergill gives an earnest endeavor; Kabir Sadanand is better than his previous acts and impressive in his role. Farid Amiri and Kim Sharma have less to showcase their talents. Vinod Nagpal is okay. There is a sizzling item song performed by Mahek. Vallabh Vyas (Kabir's father) is perfectly cast.
Cast:
Jimmy Shergill – Ravi
Kim Sharma – Rashmi
Kabir Sadanand – Shiv
Farid Amiri – Sunny
Ahmed Khan
Vinod Nagpal
Shri Vallabh Vyas
Credits and Crew of Chhodon Naa Yaar
Ajay Rai – executive producer
Original Music by – Anand Raj Anand, Ranjit Barot
Cinematographer – by Pushan Kripalani
Film Editor – Amit Pawar
Writing credits: Veena Advani, Sanjay Pawar, Dilip Sood
Producer – Sameer Gaikwad
Director – Dilip Sood
Music – Anand Raj Anand, Ranjit Barot
Writer – Veena Advani
Lyrics – Anand Raj Anand, Panchhi Jalonvi
Other crew of Chhodon Naa Yaar:
Anand Raj Anand – playback artiste
Sunidhi Chauhan – playback artiste
Daler Mehndi – playback artiste
Shaan – playback artiste
Sukhwinder Singh – playback artist
Chhodon Naa Yaar – movie review