FilmyTown interviews Aman Vasishth who debuts in 'RAAZI'
Unpredictable are the ways of Bollywood! The colourful world of this filmy town has always sprung surprises for the actors – some of the successful ones could be biting the dust the next moment, while some of the unknown lucky and talented of course rise to dizzying heights at just a blink of the eyes.
There are several examples of a blessed star-son getting the biggest launch ever dreamed by the aspirants, fetching accolades and huge fan following instantly, and then a couple of years down the line getting a non-existent entity tag with wrong judgement of selection of films or just blame it on destiny.
Meet Aman Vasishth, the young and aspiring lad of our filmy town who played the younger role of Major Nikhil Bakshi in the movie RAAZI.
For those still not clear about his role, he plays Nikhil Bakshi of the Indian army, the assistant of Khalid Meer (Jaydeep Ahlawat) who trains Sehman (Alia Bhatt) and Nikhil especially has concern and care about Sehmat's well-being all throughout her training period in India.
Boy, this Nikhil Bakshi character has surely left a prominent mark in our hearts – RAAZI starts with Nikhil Bakshi and ends with the older Nikhil Bakshi (Kanwaljit Singh).
Aman has done schooling in Bhopal and college with a degree in BBM from Bangalore. He doesn't have any filmy background nor any Godfather in Bollywood. His father is a banker and Aman credits solely his daddy for his success as his father encouraged him all through his ups and down in his journey to enter into Bollywood.
Once in Mumbai, Aman was into reality shows on television and featured on several commercial advertisements. No doubt his theater experience in Bhopal help him and this boy has also attended several acting workshops.
"I have not kept a count on auditions that I have gone through. Though conservatively I would place the count to over 250 auditions in Bollywood to reach here," reveals the humble Aman Vasishth, the Punjabi Munda who will be remembered for his iconic role as Nikhil Bakshi in RAAZI.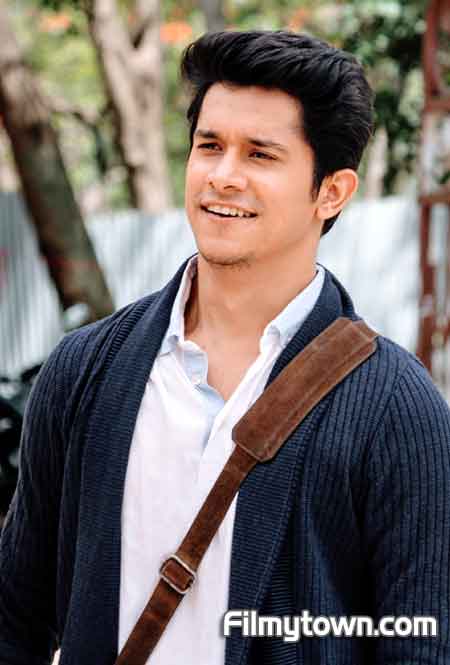 Aman started his acting journey in 2012 and since then he has done a lot of theaters with a few acting credits to his name, most notable for having starred in 2016 Television show 'Nagarjuna Ek Yoddha'. He has also left his mark through other shows like 'Pyaar Tune Kya Kiya' (episodic show in the role of Nakul) and 'Aye Zindagi'.
This is his first major role in a Bollywood film, but the actor looks like he's settled in well with the cast.
When Filmy Town asked what does he aspire to do further, "Live in the moment. Enjoy the moment. Just go with the flow. I have realized that it takes time for a new comer to click in the industry. Hence I am still giving auditions and am open to any good role, good opportunity in web series or television soaps too. For me, doing any work in acting field is equally important though the playing a pivotal character does have an impact. Whether it is a positive or a negative negative character – it should leave an impact in the minds of the viewer."
His favourties are Ranbir Kapoor, Amitabh Bachchan, Parineeti Chopra among the list of present gen-actors. "I feel blessed having worked with Meghna Madam (Meghna Gulzar) and it is a one in a lifetime opportunity to get a break in such an acclaimed film. I was choking inside after I saw RAAZI during its cast and crew screening. Bollywood has several such sensitive directors like Anjurag Kashyap Rajkumar Hirani and Karan Johar apart from her," Aman reveled with a glint in his eyes.