The social drama film Dhoop Chhaon that stars Abhishek Duhan, Samiksha Bhatnagar, Simrithi Bhatija, Rahul Dev, Rahul Bagga, Atul Srivastava, Aham Sharma, Shubhangi Latkar and Shailendra brings together known faces of Bollywood along with new talented actors who have have also been given an opportunity.
Produced under the banner of Forever Big Entertainment, 'Dhoop Chhaon' has Abhishek Duhan who was introduced by Vishal Bhardwaj's Pataakha, Samiksha Bhatnagar who played the role of Bobby Deol's wife in Poster Boys, Aham Sharma who had played the role of Karna in Mahabharata and the popular artist of Hindi and South cinema, Rahul Dev who plays a significant character in this family drama.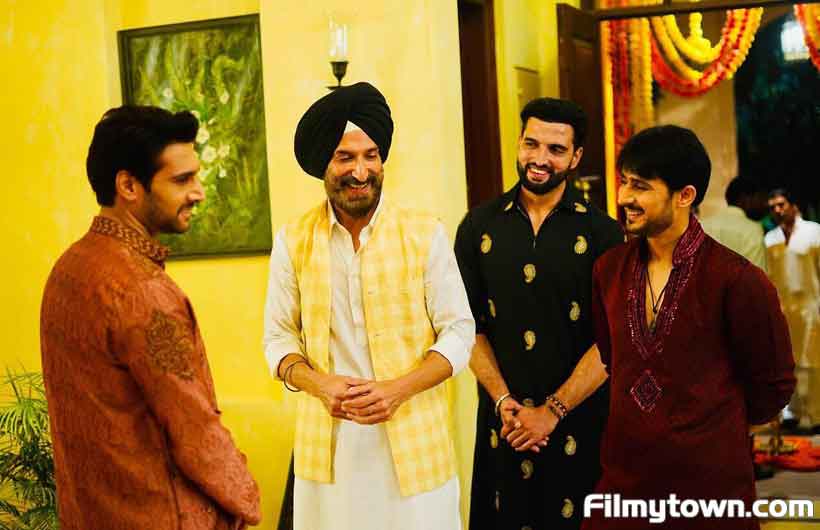 Atul Srivastava (who was last seen in Luka Chuppi and Stree) plays a pivotal character in this family oriented movie that depicts the journey of a individual revolving around Indian family values. The camera man is Rupam Chetiyapatra who has shot the film in Haryana and its associate Producer is Shailendra Saroha.
How far would a doting father sacrifice his ethics just for his daughter's happiness?
Producer Sachit Jain, who grew up watching Rajshri's films, believes that all films made under the banner of his company Forever Big Entertainment will be clean and family-friendly, states "The highlight of this film is it's music that is composed by Neeraj Sridhar and Kashi Kashyap and among its singers Kailash Kher, Javed Ali, Bhumi Trivedi and Salman Ali and Anweshaa are notable. Kailash Kher's song is very motivational, while the song sung by Javed Ali is pure romantic. While there is a song is about family values there is also a dance number. It is a musical entertainment film."
Sachit Jain further stated their production company's philosophy that they would not depict any vulgarity, double meaning dialogues or lyrics, nor will they promote exposure. Jain wants to give some message to the society through cinema, wants to show family values. He is eager to give chance to new and talented actors, technicians in his films. "Millions of people who come to Mumbai struggle, they want to give such talents a chance. That's why the tagline of our production company's banner is Uplifting Talent." Jain mentioned further revealing that he has already begun the writing work of his next film which would be announced soon. Dhoop Chhaon, the film's publicist is Dinesh Yadav and it is scheduled to release in March 2022.