Gurubhai Thakkar and Khooshi Thakkar hosted the Crown unveiling ceremony and its press conference of Perfect Mrs India 2019 Season 2 – the only pageant for Married women with no age, height or weight criteria and with the objective to bring out the beauty and talent of the married women.
The press conference was held at Savage Bar and Kitchen at Juhu Mumbai with Bollywood and Television celebrities attending and mingling with the finalists of the second edition of the pageant. Noted stand-up comedian Sunil Pal entertained the crowd with his breezy comedy.
We are looking for a Perfect Mrs India with the sole aim of empowering womanhood, creating a movement against body shaming. The winners will be given an opportunity to sign for brand endorsements and also in the pipeline are short films, documentaries and web series," Dr Khooshi Gurubhai Thakkar, Editor and Publisher of Perfect Woman – Fashion and Lifestyle magazine for women.
Gurubhai Thakkar of Perfect Woman mentioned, "We want to promote the talent within a woman of today. For the Mrs India contest we have four rounds – First the normal casual round, then the Navaratri special with Navratris coming up, followed up with performances showcasing their individual talents and then the final round in the Indian traditional dress".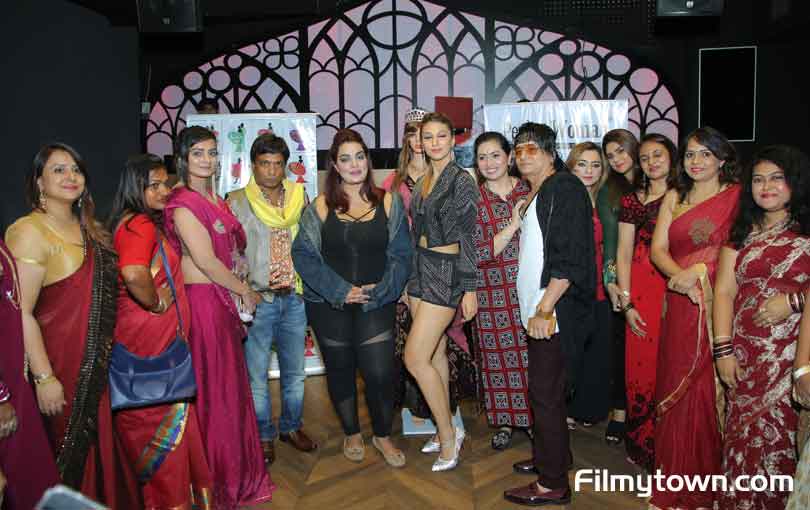 The last year's Perfect Mrs India 2018 was from Haryana, with the runners up from Meghalaya and Nepal. "It is an opportunity for millions of women who could not have fulfilled their dreams before getting married. We welcome such women who are managing two families – their maternal homes as well as their in-laws. Today women are not far behind than their male counterparts. In recent times we have seen women achieving great heights in their respective fields. This pageant is a tribute to such women," Dr Khooshi Gurubhai explained.
Also present was the chief guest of the evening singer Jasleen Matharu who gave an inspiring talk to the finalists present on the occasion which was moderated by model and host Simran Ahuja. Event PR managed by Faizan Ansari.