Gumnaam – the Mystery is the story of an aspiring actress Ria (Mahima Chaudhary) who models in music videos but isn't happy with her position having set her eyes on making it big in films as a lead actress. Gumnaam the mystery review…
During one of her shoots, there is a mishap and a stuntman – Dev (Dino Morea) saves her life on the set. She's impressed with him, and soon love blossoms between them and then they are on a romantic high. Meanwhile Ria is offered a lead role in a film by casting director Rishi Gandhi (Madan Jain) with a condition that she has to leave for Shimla the very next day.
Dev is very happy about her getting the role in the film and sees her off, wishing all the luck. On reaching Shimla, she is introduced to the film's director Muni Gandhi (Govind Namdeo) who also praises her beauty and appreciates his assistant's perfect choice of casting her as the heroine.
Very soon Ria begins to sense some unusual mystery around her. The director asks her to give a screen test but when she asks for a second take she's refused.
The director's assistant Rishi Gandhi delivers the cassette to Remon (Suman Ranganathan) a rich female staring in a huge mansion in Shimla. Who is this woman and why the cassette has been delivered to her? What happens after the screen test? How Ria tackles the situation and what is Dev doing in Shimla? All this forms the crux of the story of the high voltage drama Gumnaam- The Mystery.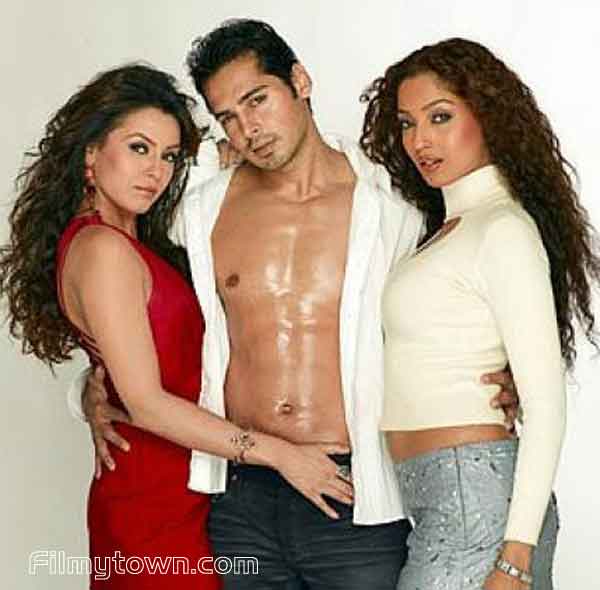 The musical mystery film – Gumnaam the mystery that is a musical-suspense-mystery will keep you guessing. Though the film has been shot in Filmalaya studios in Mumbai, and outdoors in Panchgani and Lonavala, it feels like being shot on foreign locales.
Cast of Gumnaam the mystery:
Dino Morea – Dev
Mahima Chaudhry – Ria
Suman Ranganathan – Remon
Govind Namdeo – Muni Gandhi
Madan Jain – Rishi Gandhi
Irfan Khan
Razak Khan
Rakhi Sawant
Qamar Narvi
Aryan Vaid
Arun Bali
Arvind Vaidya
Bob Brahmabhatt
Wonder-dog – Bruno
Mary Ralte: Kimi Laldawla
Crew of Gumnaam the mystery:
Produced by Shubir S Mukherjee
Directed by Neeraj Pathak
Screenplay – Neeraj Pathak
Cinematography – G Vignesh
Music – Nadeem – Shravan
Lyrics – Sameer
Choreography – Rekha Chinni Prakash
Action – Allan Amin
Editing – Sanjay Varma
Art Direction – Arif Dandekar
Audiography – Kapil Divecha
Gumnaam the mystery, movie review