Ek The Power of One is the Hindi remake of Telugu super hit Athadu which starred Mahesh Babu as the criminal and Prakash Raj as the cop.
The film Ek The Power of One isn't new-age cinema by any standards, but it holds your interest at several moments. There are emotional moments in the archetypal big Indian parivar, some comedy thrown in and its more of a drama with double cross and romance in this action film.
The story is about Nandu (Bobby Deol) who becomes an orphan after he is born. The harsh realities of an orphan's life have turned him into a hard criminal. He doesn't know what love is nor has any feelings of compassion and humanity. He becomes a hit man from his childhood days.
Now, an opposition leader Anna Mhatre (Sachin Khedekar) hires Nandu to assassinate himself, while he is addressing a rally for his election campaign – with the intention of getting sympathy support. But just before Nandu is able to lock his target, much to his surprise and disbelief, some one else shoots Anna Mhatre, leading to the cold blooded murder of the politician. Nandu somehow manages to escape from there, by leaping onto a running train.
On the train Nandu befriends Puran (Akshay Kapoor), a simple boy who is returning to his homeland Punjab after a long gap. In his excitement of returning to his grand father and the family after so long, Puran narrates his side of the story to Nandu about his joint family and his cousin's wedding that he is going to attend.
However the police catch up with Nandu while the train halts at a station, and shoot at him but incidentally, Puran gets shot and dies on the spot. Before the cops close in, Nandu escapes and manages to reach Puran's family home in his village to return his grandfathers belongings and also to break the news of his grandson's death to him. However it turns out that Puran's family mistakes Nandu for Puran and makes him a part of the celebration at home.
CBI Inspector Rane (Nana Patekar), is given the responsibility of tracking down the killer and is after Nandu.
Nandu is welcomed by the entire family, including Preet (Puran's family friend's daughter) who has moved in to stay with the family after her father's death. She falls for Nandu the moment she sees him, unaware of the actual fact.
Nandu fears that by breaking the news of Puran's death, it could breaking their heart on such a nice occasion. So he starts living the false identity and develops strong attachment with the family.
Now he realizes that he has missed out a lot in life. The love and affection he gets from the family, and even as Preet who tries to woo him, he cannot help but fall in love with her. At the same time, he tries to help the family members out of their problems. Somewhere along the way, he begins to soften and starts developing emotions.
Here the CBI officer Rane manages to trace down Nandu to the village and meets him as well. Here onwards, what follows next forms the rest of the film wherein many shocking secrets get revealed.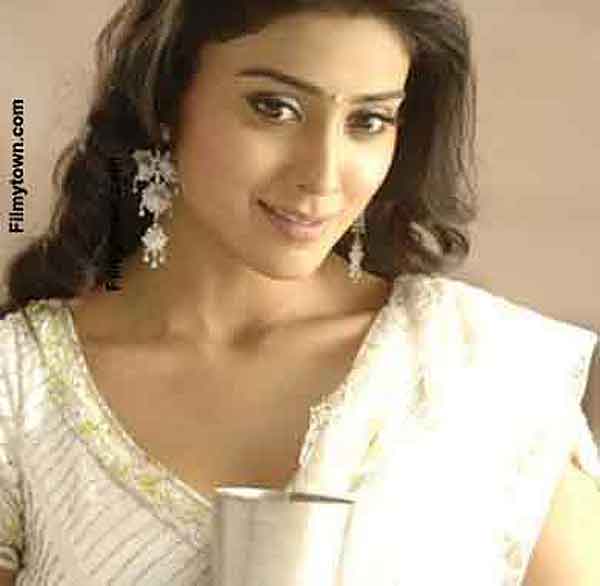 Director Sangeeth Sivan's film takes you back to the era where the hero jumps from an under-construction skyscraper straight onto a moving train, then he fights a bunch of villains single-handedly. The action appears stylish and realistic thanks to Peter Hein.
The only drawback of this film Ek The Power of One, is that the director has tried to squeeze in the dramatic moments, emotional situations, comic scenes and romantic portions alongwith action. The cinematography is just right, while in acting department, it is Nana Patekar who steals the show.
Bobby Deol is good in action scenes and also carries the intense look with ease in Ek The Power of One. Shriya Sharan is just beautiful all throughout, of course she acts too. Kulbhushan Kharbanda, Jackie Shroff, Chunkey Pandey, Zareena Wahab and Raghubir Yadav do their parts well, though not much of scope for them in the film.
Cast of Ek The Power of One:
Nandu – Bobby Deol
CBI Inspector Rane – Nana Patekar
Preeti – Shreya Saran
Anna Mhatre – Sachin Khedekar
Balli – Chunky Pandey
Savte – Jackie Shroff
Kripal Singh- Kulbhushan Kharbanda
Puran – Akshay Kapoor
Guru – Gurpreet Guggi
Shekhar – Pradeep Kharab
Joshi- Raghuveer Yadav
Chaudhary- Rana Jung Bahadur
Puran's mother – Zarina Wahab
Amrik Singh Nasa- Jaspal Bhatti
Upasna Singh
Sanjay Mishra
Ritu Vij
Preeti Bhutani
Shishir Sharma
Credits & Crew of Ek The Power of One:
Banner – K Sera Sera, Dharam Films
Producer – Jaswant Khera
Executive Producer – Jaswant Khera
Director – Sangeeth Sivan
Lyrics – Shabbir Ahmed, Mayur Puri
Music Director – Pritam Chakraborty
Cinematography – T Ramji
Choreography – Piyush Panchal, Remo D'Souza
Action – Peter Heins
Art – Narendra Rahurikar
Editor – Chirag Jain
Screenplay – Pankaj Trivedi, Sachin Shah
Sound Design – Pradeep Suri
Dialogue – Pankaj Trivedi, Sachin Shah
Costume – Falguni Thakore
Media Relations – Parag Desai
Singers – Sukhwinder Singh, Sunidhi Chauhanm Shaswati, Abhijeet, Shreya Ghosal, Rana Mazumder
Cassettes and CD's on EMI Music
Ek The Power of One, movie review