Rating: 7/10 Stars
Digital Release: 9 December 2018
Duration: 19.56 Mins
Cast: Taiyaba Mansuri, Susheel Jangira, Chandrakala Satam
Director: Susheel Jangira
By Paresh B. Mehta
Meri Rockstar Wali Jeans has dispelled the myth that a short film concerning any grave issue always needs to be serious, hard hitting and disturbing.
Much to the credit of the debutante director Susheel Jangira, this short film on child abuse begins and ends without leaving any bad taste in the mouth, yet effectively touching the chords of your heart.
To explain further, this short delves into such a strong sensitive subject without any horrifying scenes of yet effectively communicating the trauma of the girl child. It is a positive feeling short which depicts a brighter side of light by way of emotional rehabilitation of a girl child who has been a victim of abuse and experienced trauma.
It could well be advised as a syllabus to all victims of any abuse. When an unexpected horrific incident occurs on the spur of the moment the individual isn't alert to what is happening around him or how could he instantaneously escape being a victim. Here is a sweet lil film which says – A horrible human experience which needs healing and this film acts as a healer.
Synopsis of Meri Rockstar Wali Jeans
Meri Rockstar Wali Jeans revolves around a 10 year old girl called Bhanoo and her relationship with her Teacher Miss- Mitali. Going through the emotional and physical trauma of past Child Abuse in Life, how little Bhanoo, staying in Mumbai Chawls with her mother, gets inspired by her teacher's jeans, Mitali a young working woman who teaches slum kids in her free time post office hours. How Bhanoo's "Teacher Didi" brings "New Dreams" in her life. How Bhanoo's life starts rocking in her "Rockstar jeans".
Director's Speak:
I wanted to make a film which is truly woman empowering but without holding the clichéd feminism flag. But the focus shouldn't be the trauma rather her emotional and spiritual rehabilitation. She should be able to gather herself to come up with a way out and not end up being in a dark corner. We should show light, show New Dreams and give a pair of jeans to life where you can feel rocking- This is how I see life and my film reflects my mindset.
Watch Meri Rock Starwali Jeans now:
https://www.youtube.com/watch?v=gr6-GWKUhXE
Accolades
1. WINNER Accolade Global Film Competition Award, USA 2018 (Award of Merit Special Mention: Women Filmmakers)
2. WINNER-Honorable Jury Mention at Bangalore Film Festival 2018
3. WINNER Best Social Film Jury at 8th Dada Saheb Phalke Film Festival 2018
4. WINNER Best Screenplay Award at Chhatrapati Shivaji International Film Festival, Pune 2017
5. WINNER Best Jury Award at Direct Short Online Film Festival (DSOFF) 2018- USA
6. VOICE RAISER AWARD at Haq Chahiye Movement 2018, Mumbai
7. OFFICIAL SELECTION at Calcutta International Cult Film Festival 2017
8. OFFICIAL SELECTION at UK Monthly Film Festival 2018
9. OFFICIAL SELECTION at Move Me Productions, Belgium 2018
10. OFFICIAL SELECTION at 10th NIFF 2018 (Nashik International Film Festival) 2018
11. OFFICIAL SELECTION NJIIFF (New Jersey Indian & International Film Festival) 2018
12. OFFICIAL SELECTION Indian Film Festival of Cincinnati, USA 2018
Running Time: 19.56 Mins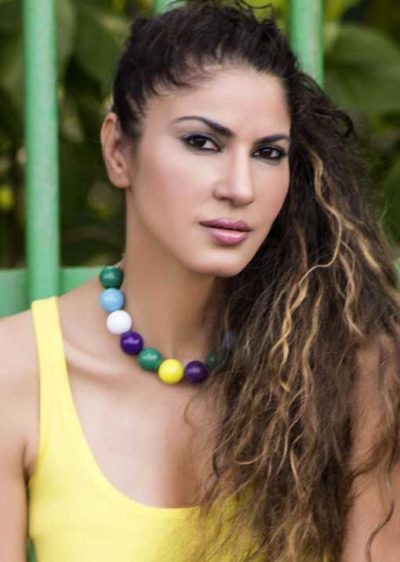 CAST of Meri Rockstar Wali Jeans:
Taiyaba Mansuri- Bhanoo
Susheel Jangira- Teacher
Chandrakala Satam- Bhanoo's Mother
Credits of Meri Rockstar Wali Jeans:
Produced by: Susheel Jangira
Presented by: Secondoct Entertainment
Writer, Lyricist, Director & Producer: Susheel Jangira
Cinematography: Rohit Yewle
Music & Background Score: Rahul Jain
Singer: Abhiruchi Singh
Choreographer: Gnyaneshwar Waghmare
Editor: Milind Shriraam
Costumes: Harsha Parmar
Make up: Dainey (Yasin Khan)
Music Producer & Arranger: Soham Naik
Sound Engineer: Kuldeep Yadev (Kuber Dubbing Studio)
Art and Production: Faiyaz Ali Khan
Casting Director: Nitin Saggi and Rachna Bishnoi
English Subtitles: Susheel Jangira
Publicity Stills and Making: Amit Kumar Chandel
PR and publicity : Ashwani Shukla (Altair Media)