Conflicts with in-laws, acceptance, understanding, importance of physical fitness, a positive image around act of love to same-sex relationships and other topics that are still a taboo in India are slated to be discussed in Evelyn Sharma's recently launched podcast "Love Matters" on all major streaming platforms and it has already become one of the top rated podcasts in India. On the show, the mommy-to-be is opening up a space for vulnerable, intimate and critical conversations on love and relationships in India.
In episode two she invites sex positivity influencer Leeza Mangaldas to speak about the importance of a positive image around the act of love and the much needed physical education that needs to come with it.
How far would a doting father sacrifice his ethics just for his daughter's happiness?
The podcast LOVE MATTERS also features guests like singer Benny Dayal, fitness icon Yasmin Karachiwala, comedian Kaneez Surka, and LGBTQ+ activist Sushant Divgikar.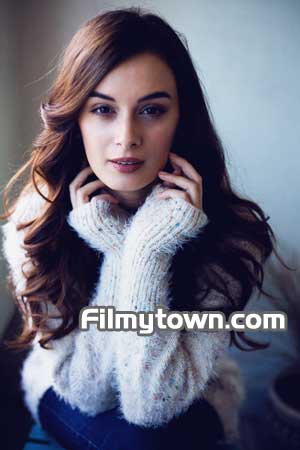 "Acceptance, understanding, care for each other, are matters of the heart and we all desire them in our lives," says Evelyn Sharma. "Sadly, there are many topics that are still taboo to talk about in India. With Love Matters I wanted to create a safe space to speak about them."
Each episode features the dilemma of a real listener in matters of love. From conflicts with in-laws to same-sex relationships, Evelyn covers all topics that move the heart. And if you have a question to ask, you can simply send in an email to lovematters@dw.com and you might be featured on the next episode!
This podcast is a German-Indian collaboration, much like Evelyn herself, who currently resides in Australia and is expecting her first child with husband Dr Tushaan Bhindi.
Evelyn Sharma is known for her appearances in Bollywood films like "Yeh Jawaani Hai Deewani", "Yaariyan" and "Saaho". She also hosts DW's Culture and Lifestyle magazine Euromaxx in German and in English.