DANCING WATERS – A performance depicting fusion of Kathak And Drums with Kathak dancer Neha Banerjee & Legendary A. Shivamani the World famous Percussionist.
24th August, 2019 – Pandit Birju Maharaj's disciple and student Neha Banerjee staged a unique, one-of-its-kind performance with the world renowned percussionist A. Shivamani titled "DANCING WATERS"- A fusion of Kathak And Drums with a message to conserve water.
Crowned with the tiara of Mrs Universe 2017, Mrs West Central Asia 2017 & Winner of Femina Mrs India 2016, Neha Banerjee's says "It was an honour and privilege to get an opportunity to work with one of the greatest percussionists of our times. I've been wanting to work with drums and kathak for some time and was thrilled when Sivamani ji agreed to doing something wonderful together. I chose water conservation as the subject of our recital and performance because as an artist I wanted to use my craft to draw attention to the subject of water conservation"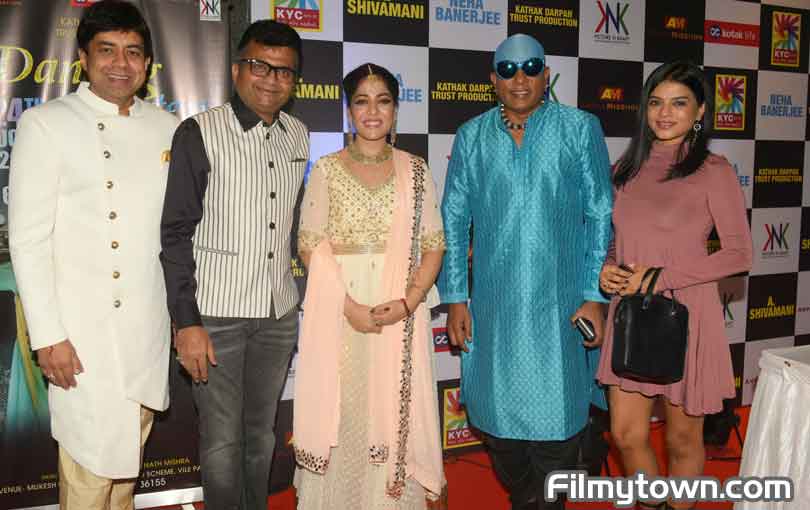 Sargams Tarana and traditional Kathak format were showcased in the show. Neha Banerjee further described the show's composition as Teentaal but composed in a very matured way.
A. Shivamani (World Percussions) said, "Performing with Neha was great. Neha being a disciple of my favourite Pt. Birju Maharaj made it even more special for me. The whole theme of Water made this concert unique. We tried our level best to support all the important issue of water conservation through this concert"
Best part of the compositions was the blend of drums and instruments like Violin, Tabla, Guitar, Sitar with Kathak . Various great artists like Vivek Mishra on Tabla , Somnath Mishra Vocal , Sukhdev Mishra on Violin , Rajneesh on Keyboard , Utkarsh Shrivastav on Guitar and Alka Gujjar on Sitar came together to create magic on stage with dance & drums. Neha Banerjee's choreography was guided by one of the oldest disciples of Pt Birju Maharajji Vijayshree Chaudhry.
Among the guests who cheered Neha Banerjee were Mitaali Nag, DJ Sheizwood, Shantipriya Ray, Hansa Singh, Prashant Virender Sharma, Vishal Srivastav, Mitali Nag, Rajeev Mahavir and Rakesh Paul.