The Honorable Consul General of Canada in association with SHAMIANA – Asia's largest Short Film Company and the Documentary Organisation of Canada (DOC) co-hosted the screening of Long Time Running, a documentary film which chronicles the Tragically Hip's iconic 2016 Man Machine Poem Tour, their emotional final concert at one of Bombay's prettiest venues Ministry of New in Fort. Long Time Running…
The evening was attended by some of the finest connoisseurs of cinema and Documenatries including docu filmmaker Anand Patwardhan, Rashmi Lamba (FICCI), former IDPA honcho Ramesh Tekwani, Sanjay Bhutiani, Rajeev Ruia, etc.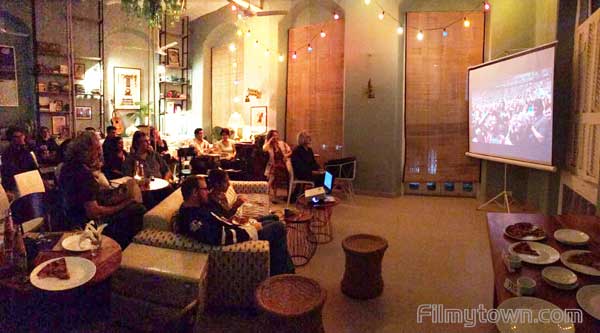 The Canadian side was ably represented by Judy Gladstone (prominent Canadian film producer), Tara Scheurwater, Jayita Phulsunge and Maithili Jhaveri from the Canadian Consulate besides of course the Consul General himself.



The 100 minute documentary held the packed house spell bound as they were treated to beer and Pizza with most members of the audience getting emotional as they witnessed the Final concert of Tragically Hip.
Cyrus Dastur, the founder of SHAMIANA and his team took utmost care that the arrangements were impeccable and the evening turned out to be a memorable one! Shamiana has been gaining popularity among the creamy layer of the city of Mumbai and is patronized by the creative professionals in the financial capital of India.