Ashok Nanda the director and co-writer of upcoming crime-thriller with a suspense film ONE DAY – Justice Delivered is a US based software engineer turned Bollywood filmmaker. His earlier films were 'Fire Dancer', 'Hum Tum aur Mom' and then 'Rivaaz' that established him as a maker of serious films.
ONE DAY – Justice Delivered is ready for release on 5th of July 2019. The film's cast boasts of veteran actors like Anupam Kher, Kumud Mishra, Esha Gupta, Zakir Jussain, Rajesh Sharma, Anusmriti Sarkar, Rajesh Sharma and others. The story centres around Anupam Kher who plays a retired Justice and suffers from dual personality. While the film is about the judicial system in India, it carries the message that now it is high time that certain things need to be changed in the age-old judicial system of the country.
Having played the glamorous roles in most of her films, Esha Gupta plays a Crime Branch Official's role of that of a no-nonsense Haryanvi cop. The story is based in Ranchi.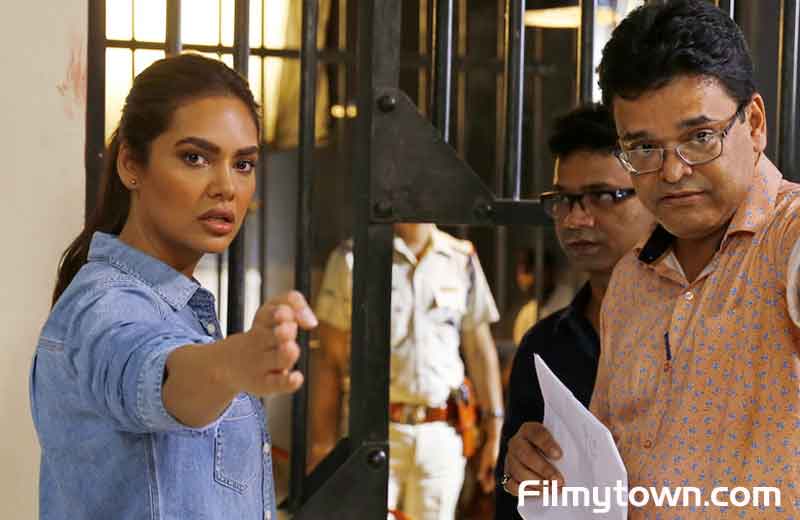 ONE DAY's director Ashok Nanda speaks to FilmyTown:
Lets begin with a brief on your upcoming film ONE DAY – Justice Delivered.
We have shot the entire film in 42 days shooting in Ranchi and its surroundings with a bit in Mumbai. The pivotal character is that of a retired judge who accepts that he faulted in some of the judgement delivered in the past as he was bound with the Judicial framework. The narration is back and forth. Though it is a medium budget film, I believe today's audience will like the film as it has realistic characters which can be easily identified in our day to day life.
It is said that ONE DAY – Justice Delivered is a film with a message.
Of course, it is a meaningful film that delivers a social message. The judicial system which was framed a couple of centuries ago, needs to change. It should not be so easy for the criminals to manipulate the witnesses. Justice Delayed is Justice Denied. Thats the message.
In one of the scenes, the justice is slapped by an 'Aam aadmi'. Please explain.
There are four different cases highlighted in the film. Please note that it is after the Judge retires, one of the lady witness slaps him hard as she felt deprived in one of the judgements delivered by him during his tenure. So this lady slaps an ordinary man who isn't in his position right now. How often we have seen that the local police system fails during the proceedings. This is when the no-nonsense Special Crime Branch Officer comes into picture.
What is your next project?
I am working on an action-comedy thriller based on the underworld. A famous underworld gangster tries to come in terms of normal life and wants to become a film producer. As you have seen in my earlier work, I am a versatile director, but would refrain from making any love stories or love-centric films. That is not my forte.
Does ONE DAY – Justice Delivered have any songs?
There are 4 songs in the story. Beginning with the title track which is a theme song, there is a wedding song though it doesn't hamper the pace of the film, instead it plays a key part in the story and provides clues to solve the mystery. Esha's character has a introductory song that is the only glamourous part she plays in the movie (which the audience would heartily lap it up). Finally there is a club song that too carries the story forward. Each of the songs have a contribute towards taking the narration forward.
What is different in your film from the other crime-thrillers?
I have used twin treatment format for depiction of the conflict of the characteristics of the pivotal character (the retired judge). And one more thing, the retro-song featuring Esha Gupta has Anupam Kher and Parikshit Sahani is picturised in Kolkata since this cop is shown having come up from that city. It recreates the old magic as well as arouses mystery and tension in the story.