Shot entirely in Hong Kong, Indian filmmaker Sri Kishore's film – My Indian Boyfriend aim is to introduce Hong Kong actors to Bollywood and vice versa. Unveiling the first look of this romantic drama Sri Kishore said, "This is a first of Indian style film that explores love between Indian Boy and Hongkong girl," adds this Hong Kong based writer and director who is all set to release his film March, 2021.
"This is the first Indian style film ever made and shot entirely in Hong Kong. A story of an Indian boy and his Cantonese girlfriend, the film creates a fine symmetry between the two diverse cultures with 7 beautiful songs and dance numbers. The language of the film alternates between Cantonese and Hindi. The shooting was finished within 30 days working tirelessly as per COVID-19 security guidelines," revealed Sri Kishore.
My Indian Boyfriend is a cross-culture story involving Krishna (Karan Cholia), the typical young man of India and Jasmine( Shirley Chan) a highly independent girl living in Hong Kong. Other cast of the film includes some of Hong Kong's well-known faces as Shirley Chan, Justin Cheung, Kaki Sham, Qbobo, Lenna Yueng, Pancy Chan. Indian actors Inderjeet Singh, Maitreyi Karanth, New Dellily, Roshani Shetty will be seen in the film.Technical team includes Director of Photography- Kunj Gutka,Editing by Raavi Vamsi Krishna, Music by Shravan Bharadwaj, Produced and Directed by Sri Kishore.
A dubbed version of the film My Indian Boyfriend into Hindi, Telugu and Tamil along with the original Cantonese version to be released in other countries like Taiwan, Malaysia, Singapore will introduce Hong Kong's living style and culture to the Indian audience and more. Moreover, it is an introduction of Hong Kong actors to the Indian market and vice versa from India to the Hong Kong market.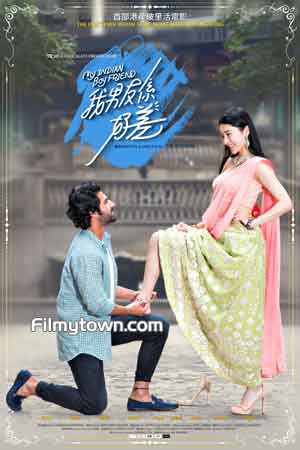 Speaking on the film My Indian Boyfriend, Director Sri Kishor said, " Slated for release in March /April 2021, this film will not only be a huge amount of satisfaction towards creativity for me and my team but also a fruitful experience for Hong Kong and Indian Cinema through the mixture of the two cultures in the best possible way. I wanted to introduce Hong Kong's actors to the Indian market through this film. In the same way, I wanted to introduce Indian actors to Hong Kong audiences."
Sri Kishore is born in Nalgonda, Telangana, India. A former Electrical Engineer quit his job for his passion for cinema, Sri Kishore is an Indian film director, who works in the Telugu film industry. He made his directorial debut with the horror-thriller, Bhoo in 2014. Kishore followed it up with another thriller, Sasesham in 2016. In 2017 Sri Kishore directed Bhupal Raju, Pooja Ramachandran, Dhanraj and Manoj Nandam in Devi Sri Prasad. The movie is yet another horror thriller.
BOLLYWOOD RETRO GEM:  Aradhana was released on 27th September 1969 it was a defining movie which gave birth to the first Indian Superstar- a phenomenon called Rajesh Khanna, he had been around for a couple of years before this (even had some hits ) but something in this tale caught the eyes of the audience and specially the fair sex. http://filmytown.com/movies/aradhana-an-ode-of-love-is-worship/