Winner of Miss UP 2014 title, Archana Gautam is beauty with brains. A Bachelors Degree holder in Journalism and Mass Communication, she is sure to rock in the Bollywood industry.
– PARESH B MEHTA
FilmyTown meets this hazel eyed girl with stunning features of a Hollywood glam-doll bearing a striking resemblance to Kim Basinger during her heydays.
After dabbling in local Television shows like Sales ka Bazigar and other realty shows, it was in 2015 that Archana Gautam appeared in 'Buddha' aired on ZEE TV, followed it up with Great Grand Masti (where she played the Gaon ki Gori), Haseena Parkar (as Dawood's girlfriend, played Sarpanch's daughter along with Sandeepa Dhar in Baraat Company (2017) and now in Junction Varanasi (upcoming release).
Much to our surprise, this petite girl revealed that she was a Tom-boy sort of a person in her school-college days. It was her mother who pushed her out of Meerut to come to the land of promises – Mumbai to try her luck in the filmy town.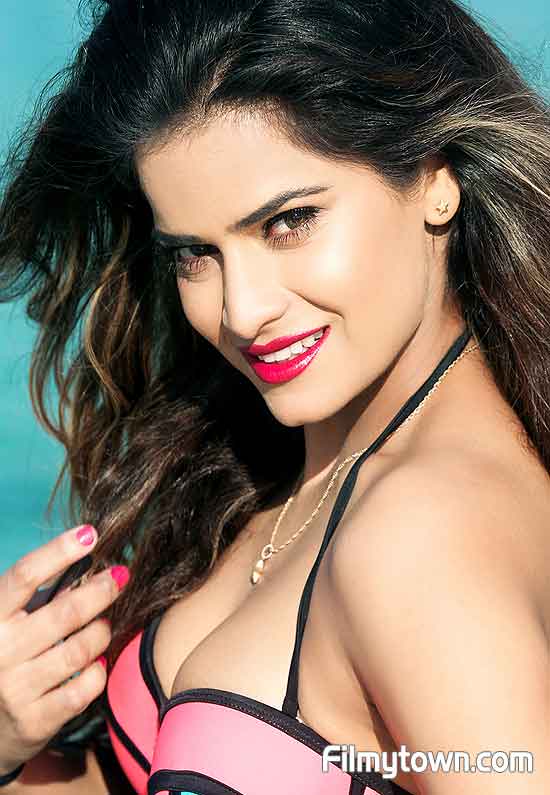 "I am a bindaas girl and for me acting and dance comes naturally. I haven't done any acting school nor have I attended dance classes," speaks out Archana Gautam, fondly called 'Archie' in her close circles. For her, "Acting is such a craft that has to come out naturally. I observe a lot around me. How people around react and behave to various situations, and that is my view of learning how to act and emote."
Archana has worked in different fields like for the Delhi Metro, in real estate firms and has also done a stint as a Reporter having completed her Mass Communications.
"My idols in Bollywood are Priyanka Chopra and Hritik Roshan. I am open to playing all sorts of characters right from a village Belle to Glamourous Roles," said Archana who is all charged up with the release of her single 'Haal e Dil' featuring in the song 'Baby Don't you hurt me' which is directed by Apurva Lakhia and is expected to be launched in the second half of May 2018.
FilmyTown was privy to view a part of her unreleased single which promises to usher in a different level of sizzling hot avatar of Archana Gautam.
"The usually blunt Apurva Lakhia who is my God Father in the filmy town mentioned, that I am a one take actor," stated Archana who also let out the best complement received from another film industry veteran, "Your eyes are expressive!"