2nd August, 2019, Juhu, Mumbai
Restaurateur Ali Reza Abdi launched Sheesha Sky Lounge and Open China – High Energy Bar at Juhu in Mumbai. Having done his architecture in Australia Ali Reza had established his brand 'Sheesha' the rooftop restaurant in Bandra, Mumbai in 2003.
"It was the first open-air restaurant that was designed by me, which was followed by opening a chain of 'Sheesha Sky Lounge'. Today I have also launched OPEN CHINA – High Energy Bar where we serve Cantonese Cuisine all day long. With the hectic schedule of Mumbaikars, we cater to them amidst a relaxing ambience, good music and good Cantonese food," Ali Reza Abdi mentioned.
"We also have an in-house craft beer as I don't want to promote hard liquor, hence we offer the best creation of craft beer and wine. After sunset, it is converted into high energy bar. The craft beer is brewed by Mr Vardhan who has completed his brewing course in the UK and now brews it somewhere around Nashik and we get it here directly. We provide Belgium wheat, German wheat, lager and pilsner while catering to different flavours," added Ali Reza Abdi.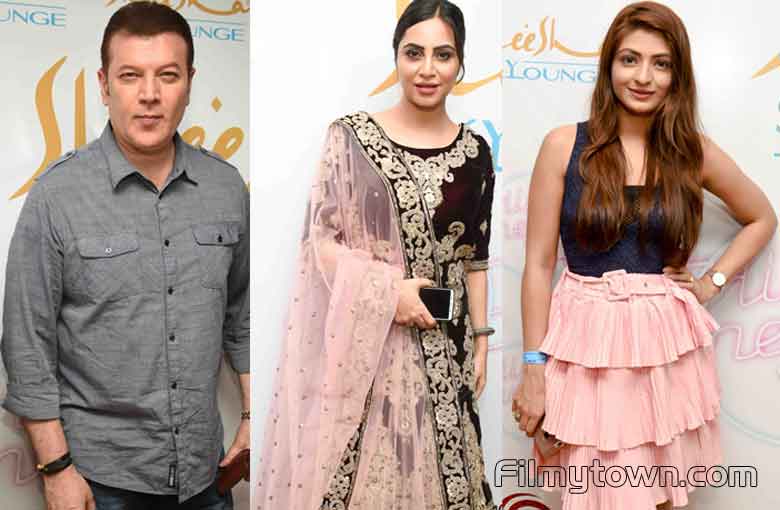 Sheesha Sky Lounge, the brand has 3 outlets in Mumbai, with having allotted a franchise to a high profile publication group in Jabalpur and have allotted a franchisee in Indore for the moment.
"I want to expand more into 3 tier cities since the tremendous response we have received from a city like Jabalpur, it has encouraged us to focus more on such cities nationwide. While the Bollywood celebrities and even cricketers patronize the Sheesha Sky Lounge as it has an open-air ambience and much away from noise pollution. We are planning to open the next Sheesha Sky Lounge in South Mumbai," Ali Reza Abdi revealed his plans adding that it has been 17 years that his brand Sheesha Sky Lounge and this is their first OPEN CHINA brand launch.
Sheesha Sky Lounge and Open China are launched at two levels at Patel wadi, Juhu Church Road, AB Nair Road, near Horizon Hotel in Juhu, Mumbai where they offer different brands of liquor in all shapes and sizes specially curated menu to indulge in gastronomical delights.
The launch saw the presence of – Haji Arfat Shaikh, President of the Maharashtra State Minority Commission actors Aditya Pancholi, Nilesh Singh, Deepak Singh, Gulfam Khan, Kawal Sharma, Tanuj Garg, Paras Kalnawat, Asif Merchant, Barkha Sengupta, Nivedita Basu, Sanjay Gagnani, Priya Patidar, Akanksha Jindal, Zain Iman, Abhishek Bajaj, Neel Motwani and Vindhya Tiwari, Jaswir Kaur, Shera, Lalit Pandit, Shantipriya, Sanjay Chhel, Prashant Virender Sharma, Mitaali Nag, Romil Chaudhary, Hansa Singh, Aditya Singh Rajput, Roma Navani, Avinash Wadhawan and Arshi Khan.
More about Sheesha Sky Lounge at Juhu –
Ambience – The rawness & refinement defining the well lit decors & interiors coupled with micro detailing and vintage vibes add to the ultimate experience at both Sheesha Sky Lounge, Open China- High Energy Bar. Owner of both the properties offer two different places according to the mood of the guests. A large well-lit & well-done High Energy Bar dominates the space of Open China with a separate section for private parties & dinners. It can be rightly called a combined place for masses and the classes.
The state-of-the-art décor and contemporary ambience at the city's newly opened lounge will play background to the luxury experience will be equipped with audio, lighting and video systems, serving the need for a true entertainment venue.
The lounge aims to create a niche for the guests and set new benchmarks in quality, efficiency and service.