The latest is Taapsee Pannu in 'Meera'
Time and again our B-town actresses have proved themselves as the leading ladies in all genres and areas of work. We have seen many actresses doing women centric roles and excelling at it too. The ladies have also left a mark when it comes to action and stunts and their spirit and dedication for it are too daring for words. Let's look at the ladies who have performed their own stunts and nailed it.
Sonakshi Sinha: The Dabbang girl's Akira has already hit the silver screen. Sonakshi has done some high octane action scenes in Akira as well as her upcoming movie Force 2 alongside actor John Abraham. Akira is based on the lines of women safety where as in Force 2 the actress will be playing a special agent.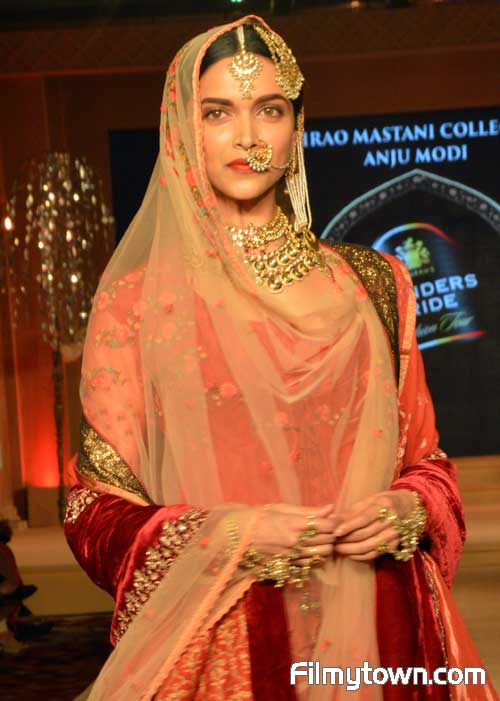 Deepika Padukone: The gorgeous Deepika Padukone left us amazed when she did some power-packed action sequences in the movie, Bajirao Mastani. The actress was wearing some 30 kgs of armour and she also shot a war scene for herself wearing the heavy costumes.
Katrina Kaif: The Barbie doll of Bollywood Katrina Kaif took us to a surprise when she did the Jet Ski stunts in Bang Bang and most recently her action sequences in Phantom were something to look at. Apart from this she has also done some stunts in Dhoom 3 and Ek Tha Tiger.
Priyanka Chopra: Priyanka has been the best when it comes to action sequences and stunts which can be seen from her movies like Don2 and Mary Kom. The actress has performed numerous action stunts in Quantico and she remains the toughest girl in Bollywood.
Taapsee Pannu: The Pink actress Taapsee Pannu had brilliantly performed her fighting scene in Baby where she plays an undercover agent. The actress will be seen doing own stunts – some more action sequences in her upcoming movie Meera which is Baby's prequel.
Jacqueline Fernandez: We all remember the fencing scene by Jacqueline in Race 2. Well that scene was performed by the actor herself and very recently she did some stunts in international film Definition of fear. Initially a body double was to perform but the actress decided to do it herself. Amazing isn't it? You go GIRLS !…….